This is the transcript of the Markets Live session ending at 12:04 on 11 Jul 2013. Participants in this session were: Paul Murphy Bryce Elder
PM
To the inevitable march to 7k on the Footsie
Block
PM
It's a bull market ya know
Block
PM
Even if Europe still going to the dogs
Block
PM
We may have system probs
Block
PM
Bear with us for a mo
Block
PM
Let me whitter about Italy
Block
PM
Increasingly feel that Italy is a quiet train wreck
Block
PM
Happening right before our eyes
Block
PM
And we don't really notice
Block
PM
cos we're all drugged on QE
Block
BE
(Apologies for tech snafus. Two sessions open accidentally.)
Block
PM
Footsie up another 1% yet?
Block
PM
Bank of Italy sees 2% drop in GDP as credit crunch worsens
Italy's GDP in 2013 is expected to drop around 2%, according to Ignazio Visco. As Reuters reports, Visco said economic activity should start to expand at a moderate rate by the end of the year with growth over half a percentage point, less than April's estimates, because of the political instability. Visco warned that the margins of uncertainty were too high to say that the worst is over. In particular, the risks of a slowdown of the world economy, in emerging economies in particular, are weighing on the timing and strength of recovery. According to Visco, the Italian economy is going through a difficult transition and the banking system must play its part. According to the latest Bank of Italy figures, bank loans to private companies contracted 2.4% in May versus the same month in 2012, loans to households went down 0.9% year-on-year, while loans to non-financial companies went down 3.6%.
Block
PM
That's from eurointelligence
Block
PM
Which is a cracking service, to my mind
Block
PM
not that our European coverage is not good
Block
PM
The FT has a great team in Brussels and elsewhere across the continent
Block
PM
But so too does Eurointelligence
Block
PM
PdL secures one-day suspension of parliament because of the Berlusconi trial
The Italian Parliament is in turmoil over Silvio Berlusconi's final appeal in his fraud trial, scheduled for July 30. La Repubblica reports that the PdL has asked for a three-day full suspension of every parliamentary activity. According to the PdL lower house whip Renato Brunetta, the PdL needs to hold an urgent meeting on the party future's in case of a sentence against Berlusconi. The PD rejected the PdL proposal but without the votes of Berlusconi's party, the Parliament cannot work. So, the PD accepted a one-day stop, provoking anger of the Movimento 5 Stelle.
According to Il Sole 24 Ore's Stefano Folli, the risk is that the PdL may decide to cease its parliamentary activity. In that case, Enrico Letta could face the collapse of his coalition and would be forced into a new electoral round. After the S&P downgrade, the time is running out and the market pressure is expected to come back in a dramatic way, Folli said.
Block
PM
He's a clown, right?
Block
PM
And he's bringing all of Italy down upon his head
Block
BE
Yes, yes. But we really don't care about Europe. We only care about free money.
Block
PM
Yeah, well money is no longer free to the Italian government
Block
PM
i would not be surprised if that is not back above 5% in short order
Block
PM
What's this rubbish on the right about QE ending?
Block
BE
Not the message last night.
Block
PM
Get with the programme Rabble
Block
BE
Yeah, there was a lot of unwinding, correcting, readjusting expectations
Block
BE
After the market spat the dummy a fortnight ago.
Block
BE
The dummy has now been replaced.
Block
BE
Seriously. The market over the past fortnight has been …. well, I'm struggling to use a word other than "infantile".
Block
PM
I don't think ive ever seen that word used in such context
Block
PM
(Nobby, thanks, I have to edit Izzy's copy…)
Block
BE
Well, we all know the art of Fedwatching is a subtle and sensitive bit of kabuki theatre, but this seems just hysterical at the moment.
Block
PM
What's the Greenspan line that someone quoted earlier
Block
PM
If you understand what I'm saying I'm not making myself clear
Block
PM
Agreed it's a tad hysterical tho
Block
BE
So, in terms of what was said last night …..
Block
BE
Key sentence (in the speech, I mean, not the minutes) seems to be ….
Block
BE
"…a central bank must take into account risks to financial stability if it is help to achieve good macroeconomic performance".
Block
BE
Or, if you prefer …
Block
BE
"Today, the Federal Reserve sees its responsibilities for the
maintenance of financial stability as coequal with its responsibilities for the
management of monetary policy"…also "in a sense, we have come full circle, back to
the original goal of the Federal Reserve of preventing financial panics".
Block
BE
Let me cut to some Neil MacKinnon at VTB Capital here.
Block
BE
Given the importance of maintaining financial stability, you could be forgiven for
thinking that this might have injected a relatively hawkish twist into the Fed's
intentions. But no. In the Q&A session, which now seems to be the forum for
Bernanke to drop his 'bombshells', he came out with the statement that "A highly
accommodative monetary policy for the foreseeable future is what's needed for the
US economy". It was this message that immediately knocked the US dollar and given
that this comment came after the close of US equity trading, Asian equity markets
responded very positively, with European equity markets being marked up this
morning. The US 10-year Treasury yield eased back too.
Block
BE
So, does financial stability then rally matter? Is it just all about reducing the US
unemployment rate? Or has Bernanke taken fright with the market's previous adverse
reaction to the 19 June FOMC meeting. Or does he just want a weaker dollar given
the ECB's recent new-found dove-ishness?
Block
BE
No, the markets will take Bernanke at his word. The markets are already re-evaluating
its view that September will be when the Fed first starts to pare back its bond
purchases. Likewise, the markets will push forward the timing of the first hike in the
fed funds rate. The danger as far as Mr Bernanke's credibility is concerned is that now
any further confusing or contradictory comments about the Fed's monetary intentions
might have a more volatile impact on the Fed's intentions. It has to be said that
Bernanke's attempts to clearly communicate his message to the markets has been
clumsy to say the least.
Block
BE
Next week, Bernanke presents his testimony on monetary policy to the Senate
Banking Committee (what used to be referred to as the 'Humphrey-Hawkins'
testimony). Any variation in last night's message will be badly received by the financial
markets. In a sense, Bernanke is boxing himself in. He certainly has done little to
convince the markets that a 'Bernanke Put' is no longer in place or that the 'coequal'
goal of financial stability is a serious objective. The message from last night is
ostensibly bullish for equities, bonds, EM financial assets and bearish for the US
dollar. However, there might be some investors who are more wary of the Fed
sending an unnecessarily dove-ish message at a time when both the US housing and
labour markets are clearly on an improving trajectory.
Block
PM
hmm — is Ben boxing himself in?
Block
PM
Or is he tearing holes in the box
Block
PM
To use a crap metaphor
Block
PM
Actually we've got a great outbreak of metaphors already. Sherlock's on to waterbeds on the right
Block
PM
Have you ever tried a waterbed Bryce?
Block
PM
They had them in the spa at the Hilton in Luxor
Block
BE
No, and the drug metaphor's fine for purpose thanks.
Block
BE
QE-infinity is mainlining morphine into the market, And we're over-reacting to Bernanke comments about its certain withdrawal, which causes Bernanke to make increasingly contradictory statements.
Block
BE
That's all that's going on. Waterbeds and torn boxes just confuse matters.
Block
PM
We've missed the portrait slot
Block
PM
Wanted to share this "criminal"
Block
PM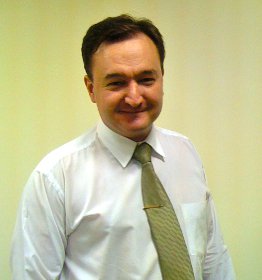 Block
PM
Breaking News

Russia convicts dead lawyer Magnitsky in posthumous trial
A Moscow court convicted late investment fund lawyer Sergei Magnitsky on Thursday of tax evasion after Russia's first posthumous trial, a ruling that will further undermine President Vladimir Putin's reputation in the west.
Block
BE
My word. How did they reach a verdict?
Block
BE
A ducking stool, perhaps?
Block
BE
That's quite something.
Block
PM
Apparnently, he decided against going in the witness box
Block
BE
Well, he was already in a box.
Block
BE
So. Yes. Sell Russia.
Block
PM
Block
BE
We're up, and it's all miners.
Block
PM
Block
BE
43 points higher at 6547
Block
PM
We need a spliff icon
Block
BE
The Fed comments were a kick to metals, and that's about it.
Block
Fresnillo PLC (FRES:LSE):
Last: 1,000, up 96 (+10.63%), High: 1,014, Low: 962.50, Volume: 470.31k
Block
Randgold Resources Ltd (RRS:LSE):
Last: 4,355, up 250 (+6.09%), High: 4,390, Low: 4,215, Volume: 265.87k
Block
Polymetal International PLC (POLY:LSE):
Last: 523.50, up 44.4 (+9.27%), High: 531.00, Low: 497.00, Volume: 548.31k
Block
African Barrick Gold PLC (ABG:LSE):
Last: 110.20, up 11.85 (+12.05%), High: 110.80, Low: 103.20, Volume: 1.31m
Block
Glencore Xstrata PLC (GLEN:LSE):
Last: 268.00, up 10.35 (+4.02%), High: 271.95, Low: 263.95, Volume: 15.69m
Block
BE
Yup. It's a "free money" argument. That is all.
Block
BE
Here's Deutsche Bank.
Block
BE
The market response to the publication of the FOMC minutes, and to statements by Fed Chairman Bernanke, saw gold not only overtake our key bullish trigger point, but saw it run almost immediately to the initial target just short of $1300. The latest guidance from the US central bank suggested some considerable polarisation between members of the FOMC about the pace and start date of tapering. If the polarisation is along voting lines – voting members more dovish than non-voters – as some commentators have already mooted, then markets may have overestimated the likelihood of reduced asset purchases starting already in September. Chairman Bernanke's statement also downplayed the recent US jobs numbers, which he said over-flattered the employment situation, and expressed some concern about the low level of inflation. The Fed is falling short on both its targets, he conceded, and this ought to imply more accommodative policy. So the Fed has re-confirmed that, like every other major central bank in the world, it will maintain its low-rate policy for an extended period. The timing and pace of any tapering has also been pushed back. The boost to the gold price in response to the prospect of more printed money has to be tempered by the recognition that other asset prices might rise too. Over the first half of the year, much of the discontent in the gold market came from investors who saw stock market returns massively outpace those in the precious metal. Nonetheless, we do see the prospect of further gold price gains now to 1332.00 and then to 1350.00 (tougher supply). To the downside, we see the 1257.00/64.00 zone as representing very robust demand.
Block
BE
Long way back to June levels, course.
Block
BE
And we've also got POG saying its massive, crippling debt pile isn't a problem.
Block
Petropavlovsk PLC (POG:LSE):
Last: 80.00, up 12.75 (+18.96%), High: 85.00, Low: 75.25, Volume: 3.86m
Block
BE
You'll remember it sold a couple of exploration plots yesterday
Block
BE
For I think it was $170,000 or thereabouts.
Block
BE
Which, in the context of $1.2bn of net debt, didn't exactly reassure anyone.
Block
BE
However, today they're saying they're still within covenants.
Block
PM
The Group continues to operate with financial headroom provided by its long-term banking facilities and restates its target of reducing net debt (at the current gold price) to below $1bn by year-end due to its ongoing cost reduction programme.
Block
BE
(Though we assume companies are still within covenants unless told otherwise, right? Innocent until presumed guilty, even in Russia?)
Block
PM
But they are also warning of big write downs
Block
PM
· In its Annual Report the Company drew investors' attention to the likelihood of substantial fair value impairments resulting from the fall in the gold price since its year end.
Block
BE
Not entirely a surprise.
Block
BE
The trick here is that they hedged in Q1 at $1,663
Block
BE
And still have 253,000 of the hedge left, against annual production of 760,000 to 780,000 oz
Block
BE
Plus there's a second quarter hedge at $1,408/oz
Block
BE
So — it's not quite as toxic as many assumed. Not yet anyway; it's a "buying time" argument I guess.
Block
BE
Total cash costs were $805/oz last year and should come down. $10-$15m of operating and central admin costs were identified when the company updated the market of their business plan.
US$150m of capex had been deferred by year by extending the development of the POX plant.
However, against the tide of sentiment hitting high cost gold producers and a weak gold price investors may not give the company the benefit of the doubt at this stage. Concerns remain that despite moves to protect the balance sheet that the company may still breach its covenants. With potential for write offs the asset side, the balance sheet remains vulnerable. This has now become a recovery stock where the focus will be on absolute cash flow generation to meet interest payments and pay down debt.
Block
BE
(@JOP: don't think so.)
Block
BE
I don't know what this means, but I'd assume the team with 108 would be in a comfortable position to beat the team that's scored 5.
Block
BE
That's quite a lead.
Block
BE
Oh, and I guess we should note the Shell protest.
Block
BE
Some Greenpeace women protesting against Shell drilling in the Chukchi Sea by climbing a building that has nothing whatsoever to do with Shell.
Block
BE
Perhaps the strategy has been swayed by their protest against Cairn's drilling at Baffin Bay.
Block
BE
Where Cairn has struck dust so far.
Block
BE
(Though it was an encouraging kind of dust that added to their understanding of the geography of the site, needless to say.)
Block
Cairn Energy PLC (CNE:LSE):
Last: 269.00, up 4.4 (+1.66%), High: 271.10, Low: 268.30, Volume: 176.14k
Block
Royal Dutch Shell PLC (RDSB:LSE):
Last: 2,305, up 33.5 (+1.47%), High: 2,309, Low: 2,285, Volume: 1.94m
Block
BE
So, Greenpeace turned up at Cairn's offices in Edinburgh a couple of years ago dressed as polar bears.
Block
BE
But the Scottish court in its infinite wisdom gave Cairn an injunction banning them from ..
Block
BE
"disseminating, printing, uploading, sharing, copying or otherwise publishing any images, photographs, pictures or other material (or copies thereof) taken or recorded by Greenpeace activists"
Block
BE
… inside the headquarters.
Block
PM
that's extraordinary Bryce
Block
PM
What was the court thinking
Block
PM
Don't you have free speech and stuff north of the border?
Block
BE
It is. Scottish courts can make some curious decisions, and often aren't helped by the people drafting the laws. I draw your attention to the odd law that says I can be jailed for calling someone a rude word in a football ground, but not outside one.
Block
BE
Anyway, that's for another day.
Block
BE
To results, I guess.
Block
BE
AB Foods is about the biggest, though not particularly interesting.
Block
Associated British Foods PLC (ABF:LSE):
Last: 1,908, up 93 (+5.12%), High: 1,964, Low: 1,890, Volume: 1.30m
Block
BE
Primark seems to have picked up pace post the second-quarter wobble.
Block
BE
Sugar's a rotten market at the moment, but we knew that already.
Block
BE
Forecasts look to be stable.
Block
BE
Whether Primark can expand abroad to offset a natural scale effect in the UK, dunno.
Block
BE
These results don't really tell you either way.
Block
BE
We read the Q3 as in line with our forecasts and consistent with our take on
the moving parts. Primark has recovered well from the cold start to Q3 and
looks to have delivered 2-3% LFL in the quarter. The sugars narrative is
complex, as ever, but accords with our view. EU sugar prices look to be
avoiding a worst case scenario and news on the UK beet crop is ahead of our
expectations. Net net, this feels like a reassuring statement relative to the preevent debates and uncertainties.
Block
BE
In-line overall. We read ABF"s Q3 update as in line with our expectations, both
qualitative and quantitative. ABF are continuing to guide to "good progress" in
EPS in FY13, relative to our forecast of 95.8p (+10% y-on-y). Consensus per
Thomson Reuters is 96.3p.
Block
BE
Primark resilient. Like an old car, the quarter had cold-starting problems, as
we expected. However sales have subsequently rebounded, with a likely 2-3%
LFL for the quarter as a whole, slightly ahead of our expectation of 2%. Total
sales growth of 22% for the 9M compares to our FY13E forecast of 18%. While
new space has been front loaded, our FY13E sales forecast feels a touch light.
Block
BE
Sugars softening, in line with our analysis. ABF go into detail on UK beet
costs and EU regime change, but the narrative is ultimately in line with our
take. Beet costs in FY14 will be similar to FY13. Rejection by UK farmers of
ABF"s £3/tonne increase for FY15 presents a £25m+ profit risk in that year.
 EU sugar prices are set to soften in FY14, but this feels to be in line with ABF"s
guidance at H1 of tens of €/tonne and above our worst case scenario. The
FY14 UK beet crop should be sufficient for both quota and ethanol needs,
which is reassuring relative to early season worries on germination rates.
Block
BE
No changes to forecasts or valuation. We envisage no material changes to
our FY13/14E forecasts or 1930p fair SOTP-based price target. Principal risks
to our target are consumer and industrial demand, commodities and fx
Block
BE
In summary, a robust update from ABF driven by a very strong performance in the key Retail division. We do not anticipate any major changes to forecasts post today's update, with Shore Capital forecasting CPTP of £1065m, EPS of 96.3p, 10.4% growth yoy, though as always with ABF we see scope for tweaks to divisional contributions. ABF is a company with many admirable traits, and we believe the Primark fascia has the scope to deliver strong sustained growth on at least a 10 year horizon. However, we believe the stock is up with events at current levels, trading on a September 2014 PER of 17.7x, and an EV/EBITDA multiple of 9.1x, with a dividend yield below 2%, as such we reiterate our HOLD recommendation
Block
PM
no change to forecasts, but the stock's up 4%
Block
BE
Not cheap, Primark. And you have to get into the argument about whether it deserves to be at a premium or a discount to the rest of the retailers.
Block
PM
Just walk down the west end of Oxford St
Block
PM
Every second shopper has a Primark bag
Block
BE
Sure, it's high turnover. But not much pricing power.
Block
BE
It's not a Zara or an H&M. If they raise prices, they're toast surely.
Block
PM
(That's a fab pic with that obit Noddy)
Block
BE
Primark = a cheap, unpleasant place to buy generic clothes. Does it have anything else going on?
Block
PM
Er, no, but cheap generic cloths is stuff people need
Block
BE
Yes, yes. Like M&S pants. 17 times just looks a bit too punchy to me. Though I've been wrong before and probably will be again.
Block
BE
Elsewhere in the sector …………
Block
SuperGroup PLC (SGP:LSE):
Last: 845.00, up 36 (+4.45%), High: 854.50, Low: 824.00, Volume: 848.97k
Block
BE
Rehabilitation continues.
Block
BE
Trying to show it's a serious company, unlike the one that was floated.
Block
BE
numbers are a bit ahead. Comments re outlook are rather neutral and dull.
Block
BE
"encouraging" is about the most colour you get.
Block
BE
Canaccord loves this thing.
Block
BE
Prelims are in line with expectations with revenues of £360.4m delivering a PBT of £52.2m (CG forecast: £360.4m and £52.1m). Cash conversion remains in excess of 100% and despite higher working capital, cash has nearly doubled YoY to £54.5m. On current trading, momentum remains strong from last year and the wholesale business will benefit from order book growth of +20%. We are prudently leaving our forecasts unchanged but acknowledge that consensus is likely to move higher today.

The group has also announced the acquisition of its Spanish partner. We see this deal as a pre-cursor to more deals across mainland Europe and feel a deal in Germany, where an existing network of 10 stores and over 200 independent outlets that stock Superdry could provide a major boost. There are imminent partnership agreements to be signed in Turkey, Malaysia, Singapore, Chile and Peru.
Block
BE
We see the internationalization of the group's estate coupled with rising margins and organizational change as the key drivers moving forward. The increased focus on estate growth and online sales internationally will shift Supergroup's main markets away from the UK and account for more than 50% of group sales by 2018E. This should not only drive premium growth rates but as these markets generate a gross margin some 20bps higher than the UK, should also increase margins. The enhanced management team have delivered significant improvements to the supply chain and higher productivity levels in-store. When combined with the expected savings from the new IT systems and distribution centre coupled with the dynamic enhancements to the ranges, we have a high degree of confidence in our forecasts and the group's ability to deliver on its high growth aspirations.
Block
BE
We believe the valuation of 14.1x PE and 6.8x EV/EBITDA is too low for such a high quality business with an ability to redeploy its cash flows at attractive rates of return. Supergroup is trading at 29% discount to its UK & International peer group yet is achieving growth c3x greater. Our target of 1100p is a blend of measures (Quest™ modeller, Peer group and Implied Value creation) and suggests 45% upside. This places SGP on a multiple comparable to its peers but even this does not adequately account for its premium return profile, higher cash build up and the massive International and online opportunity ahead.
Block
PM
Actually, while we might think the superdry logo is pants
Block
PM
I can see it going down well in places like Spain
Block
BE
(@fjp73: they did have Cult when they floated.)
Block
PM
Or am i being racist there?
Block
BE
…… Dunno. Seen the brand in shops around the Balearics, though that's perhaps only to appeal to a certain kind of tourist.
Block
BE
Much like Burberry yesterday, I don't get Superdry. But it's not for me to get.
Block
PM
the Bank of england's got a virtual tour
Block
PM
They do these things just for us you know
Block
PM
Block
PM
But was v v slow to load for me
Block
PM
Prob cos of the excitement caused
Block
BE
So: 1 is a pillar. 2 is a glass cabinet. What do I win?
Block
PM
The Bank of England's Virtual Tour is an app that lets you explore the famous Threadneedle Street building in the heart of the City of London. Discover the architecture, history and current role of the UK's central Bank through a series of stunning 360° panoramic images. Visit ten locations including a gold vault, committee rooms, a hidden garden and the Bank's museum. You can also check your banknotes using the 'Know Your Banknotes' feature located in the cash vault.
Block
BE
There's a gold vault? What do they keep in it?
Block
PM
Yeah, they need to jazz thisup
Block
PM
You need to be able to be George Soros and mug them or something
Block
PM
Needs a touch of GTA
Block
BE
Right. Nearly there. And thanks to the Central Line for cutting an hour off my morning, incidentally, meaning I'm woefully underprepared for this.
Block
BE
In terms of broker comment ……
Block
BE
Oh, Goldman shoving Carpetright.
Block
BE
Ignore the PE, buy the housing bubble.
Block
BE
We forecast UK housing market transaction growth of 5%/10%/10% for
2013/14/15E and pricing growth of 1.5%/4%/4%. We expect this to translate
into higher spend on floor coverings. We forecast FY14-16E CAGRs of 9%
for sales and 15% for EBITDAR. Our FY14-16E estimate increases reflect
higher sales growth and operating leverage assumptions.
Block
BE
Our revised 6-month price target of 780p (from 540p) is based on 9.6x
CY14 EV/EBITDAR the group's median historical multiple (previously, we
used a trough EV/GCI multiple).
Key upside/downside risks to our view and price target include (1) a
better/worse than expected recovery in UK housing transactions and
prices; (2) higher/lower than expected operating leverage.
Block
BE
Carpetright not autopricing, but at 654p in the middle, up 15p.
Block
BE
That's with 9.63p trailing EPS.
Block
BE
And a 1.3% forecast divi yield.
Block
PM
The cricket is getting seriously distracting
Block
PM
And i have a tone of stuff to do today
Block
PM
Back to our opening theme tho
Block
PM
Got to agree with Ambrose Evans-Pritchard here
Block
PM
The wheels are coming off the whole of southern Europe
Block
PM
Italy's slow crisis is again flaring up. Its debt trajectory has punched through the danger line over the past two years. The country's €2.1 trillion (£1.8 trillion) debt – 129pc of GDP – may already be beyond the point of no return for a country without its own currency.
Standard & Poor's did not say this outright when it downgraded the country to near-junk BBB on Tuesday. But if you read between the lines, it is close to saying the game is up for Italy.
Its point is that if "nominal GDP" remains near zero, Rome will have to run a primary surplus of 5pc of GDP each year to stabilise the debt ratio. "Risks to achieving such an outturn appear to be increasing," it said.
Block
PM
I tell you, watch Italy
Block
PM
We used to talk about the crisis leapfrogging Portugal etc
Block
PM
Will shut up on that
Block
BE
Yeah, better to avoid Italy and sink your money into Kurdistan.
Block
BE
UBS pushing Genel. That was my attempt at a segway.
Block
PM
Well you managed it
Block
Genel Energy PLC (GENL:LSE):
Last: 939.00, up 14 (+1.51%), High: 951.50, Low: 935.00, Volume: 121.27k
Block
BE
From a technical perspective Genel has had an excellent first half. Positive drilling
results at Chia Surkh; Tawke Deep; Ber Bahr and Bina Bawi drive an 18% increase
in our 3C NAV. Meanwhile, we feel risks around exports of oil and gas from
Kurdistan are starting to diminish and do not see this as reflected in the stock's
discount valuation. The market is also currently ascribing zero value to fast
approaching frontier exploration in Morocco (~100% upside) and Malta (~60%).
Block
BE
1) As early as September the converted Khurmala-Dohuk gas pipeline will allow
Kurdistan to export an additional 300kb/d directly to Turkey (including 200kb/d
from Genel's Taq Taq field). 2) c.70kb/d of Kurdish oil has been reaching
international markets by truck for several months with no apparent payment, legal
or political issues. 3) Major IOC's continue to build positions and foster links with
Turkey and the KRG (c.f. Exxon's deal with TPAO; Chevron drilling).
Block
BE
With Taq Taq and Tawke both hitting peak production capacity next year Genel is
well positioned as exports ramp-up. Production grows from 44kboe/d in FY12 to
270kboe/d in FY17E (CAGR: 43%). Low development costs ($2-3/boe) of these
conventional onshore barrels should allow its strong balance sheet to be
maintained.
Block
BE
Core NAV: £7.26/sh (from £7.02); Core plus Contingent: £12.44/sh (£10.57);
Risked: £14.22/sh (£12.09). Target set at 27% discount to NAV (prior 30%).
Block
BE
Amazing what you can do with decent management.
Block
BE
Not to draw any comparisons with any of its neighbours.
Block
BE
Anyway, that's us done.
Block
PM
Oh, another blooming Bumi statement
Block
PM
make of it what you will
Block
PM
Bumi notes the announcement made this morning by PT Borneo Lumbung Energi & Metal Tbk ("Borneo") of the agreement pursuant to which Ravenwood Pte Ltd, an affiliate of Borneo, will acquire the Bakrie Group's indirect 23.8% interest in Bumi, including the fact that this transaction is conditional upon, amongst other things, the approval by the independent shareholders of Bumi of i) the sale to the Bakrie Group of Bumi's 29.2% interest in PT Bumi Resources Tbk ("Bumi Resources"); and (ii) a waiver of the requirement under Rule 9 of the City Code on Takeovers and Mergers for Borneo or any of its affiliates to make a general offer for the shares in Bumi which they do not own.
Bumi is not party to discussions between its shareholders.
Discussions between Bumi and the Bakrie Group about the sale of the Company's interest in Bumi Resources are ongoing and a further announcement will be made in due course.
Block